Exhibitions & Experience

Market Tour
Market Tour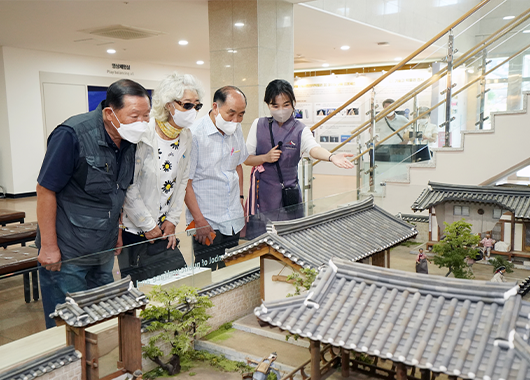 Tour around Yakridan-gil
Seoul Yangnyeong-si is a place of modern and contemporary historical value that develops from an important transportation hub during the Joseon Dynasty to a central area of herbal medicine distribution after liberation.
The "Tour around Yakridan-gil" program provides an opportunity to understand and sympathize with the professional docent's historical changes related to Seoul Yangnyeong-si through explanations and experiences.
Course
Target

Adult groups of Koreans and foreigners (at least 5 to 10 people per session)

Language

Korean, English, Japanese

Operating hour

March-June / September-November Tuesday-Friday at 2pm

Time of service

Around an hour and 20 min

Experience Price

10,000 won per person

Application method

Telephone 02-969-9241 (Seoul K-Medi Center)
Caution
Only tourists who agree to provide personal information for traveler's insurance can participate.

Cancellation of participation must be contacted at the information desk (02-969-9241) five days before.

The schedule and contents above are subject to change due to museum circumstances.