Exhibitions & Experience

K-Herb Foot Bath
K-Herb Foot Bath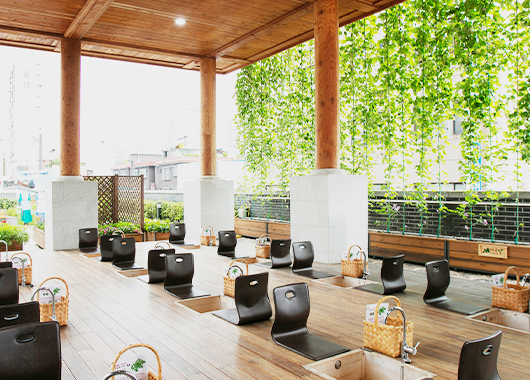 K-Herb Foot Bath
The Herbal Medicine Footbath Experience provides a time of healing for the body and mind to relax.
It is a space where you can heal your tired body and mind by dipping your feet in warm water with seasonal medicinal herbs such as wormwood and a mother chrysanthemum under a living pavilion in Hanok, which is a traditional Korean house.
Enjoy a healthy life in your daily life through K-Herb Foot Bath experience. Donguibogam's health secret, "Head is cold, and feet are warm."
Target

No limit

Experience time

10:20, 11:20, 13:20, 14:20, 15:20, 16:20 *Group reservations are only available on weekdays. (02-969-9241).

Time of service

About 20 minutes.

Experience price

6,000 won per person.(Max. two people)

Application method

First-come, first-served applications by time zone at the information desk on the 1st floor (Max. 12 teams)
Cautions
There may be restrictions on use for those who have difficulty moving due to the structure of the experience center.

To prevent accidents such as burns and injuries, children must be accompanied by a guardian to experience them.