Exhibitions & Experience

Seoul Yangnyeongsi Herb Medicine Museum
Seoul Yangnyeongsi Herb Medicine Museum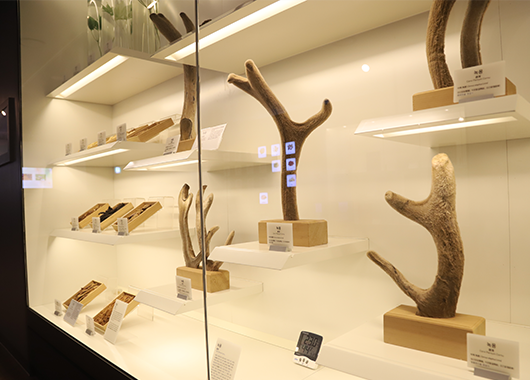 'Seoul Yangnyeongsi Herb Medicine Museum
'The Seoul Yangnyeongsi Herb Medicine Museum' is a representative cultural facility of the Seoul K-Medi Center.
It exhibits historical and modern relics related to traditional Korean medicine, oriental medicine, and 350 kinds of various medications. It develops and operates specialized education programs on the theme of oriental medicine.
Through this, we are promoting the excellence of oriental medicine internally and externally and preserving, inheriting, and developing the history and culture of traditional oriental medicine.
Theme exhibition commentary (Docent)

Target

A group of 10 or more people (up to 20 people *Reservation is mandatory in advance

Language

Three languages (Korean, English, Japanese)

Operating hours

11:00, 14:00, 16:00

Time of service

About 30 minutes.

Application method

Apply to the information desk

Voice commentator

Target

Anyone

Language

Two languages (Korean, English)

Operating hours

Until the closing of the Seoul K-Medi Center

Time of service

About 40 minutes

Application method

Apply to the information desk