Exhibitions & Experience

Bojewon Program
Bojewon Program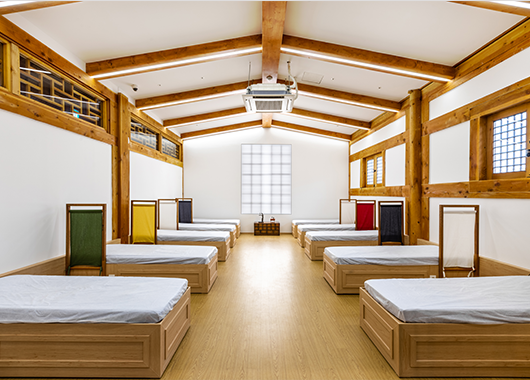 Bojewon's oriental medicine experience
Experience the meridian and acupuncture of oriental medicine through a mechanical, heating massage mat and a heating eye patch in a cozy space with a delicate aroma scent, and feel the oriental medicine wellness that makes your body healthy and beautiful with camellia oil and acupressure.
Cautions
For the persons who are worried about side effects due to experience such as osteoporosis and pregnant women, there might be a use limit.

Children must be accompanied by their guardians to prevent unexpected injuries including being stuck in the machine and pain.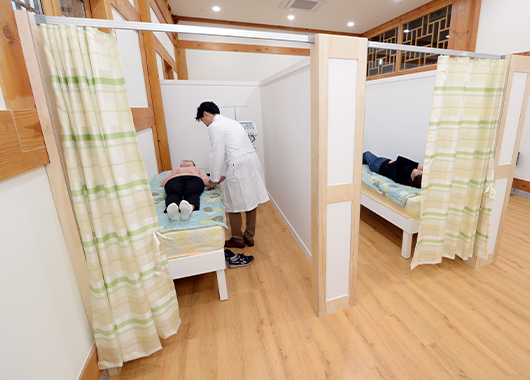 Bojewon mobile medical treatment
By inheriting the role of Bojewon in the past, oriental medicine treatment for health is provided to those who need medical treatment, such as the elderly, foreigners, and the disabled. You can experience oriental medical treatment such as health counseling, acupuncture, and hot packs.
Target

Those aged 65 or older, recipients of medical benefits, The disabled of level 1 to 3, persons of national merit, etc.

Medical hours

10:00~17:00(Closed on Sundays and Mondays)

Medical expenses

For free

Reservation method

Telephone 02-969-9241 (Seoul K-Medi Center)