Exhibitions & Experience

Additional facilities
Additional facilities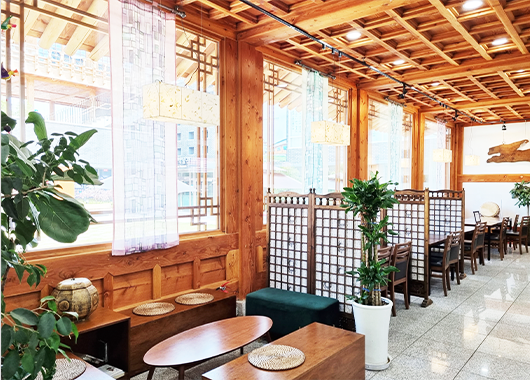 Oriental medicine cafe, Chamdajeong
You can enjoy healthy traditional foods such as Yakseon lotus leaf rice, pumpkin porridge, traditional Korean sweets rice cake, and various herbal tea that suits your constitution such as Ssanghwa tea, Sipjeon Daebocha, and jujube tea.
Main menu

Medicinal Herbal Tea & Refreshments such as Regular lotus leaf meal, Ssanghwa tea, jujube tea, Omija Tea

Operating hour

Monday~Saturday 09:00~20:00 / Sunday 11:00~20:00
Closed on the 2nd and 4th Mondays

TEL

02-960-0360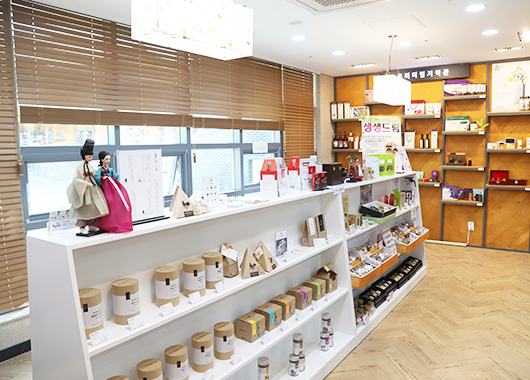 Promotion hall of oriental medicine products
It is an oriental medicine product promotion center where representative products such as health food, tea, and household items sold at stores in Yangnyeong-si, Seoul, are gathered in one place.
You can purchase excellent oriental medicine products from Yangnyeong-si comfortably.
Main product

Nogyok Bulo Dan, energy pills, sprout barley powder, herbal tea, etc.

Operating hours

Monday to Friday 09:00 to 18:00 / Closed on Saturdays and Sundays